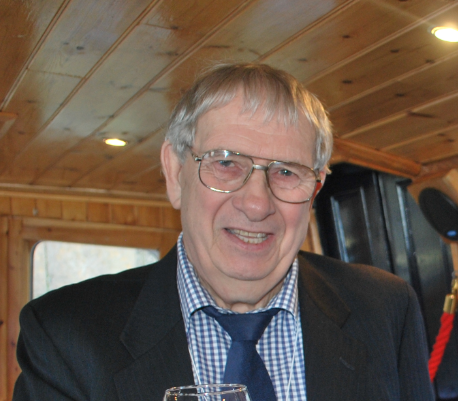 Charles White
Role: President
Charles is the President and one of the founding members of SCBT.
He's from Ystradgynlais but has lived in Treboeth, Swansea with his wife Glenys for over fifty years. He has two sons and four grandchildren.
Before retiring in 2008 he was a teacher of young people with additional learning needs and became a Headteacher. Related to this, he was active as a union member and representative of the NASUWT teaching union.
Charles comes from a long line of musicians and has been a life long brass player, playing in many brass bands across the country. He was also the long serving chairman of the Friends of West Glamorgan Youth Music.
He served as a councilor for the City and County of Swansea and was Cabinet Member for Regeneration. He has a firmly held belief that appreciation of our heritage and culture can be a key to our future prosperity and is delighted to have been involved in the Trust from conception to the reality that we see today.
He is looking forward to the  future developments that lay ahead.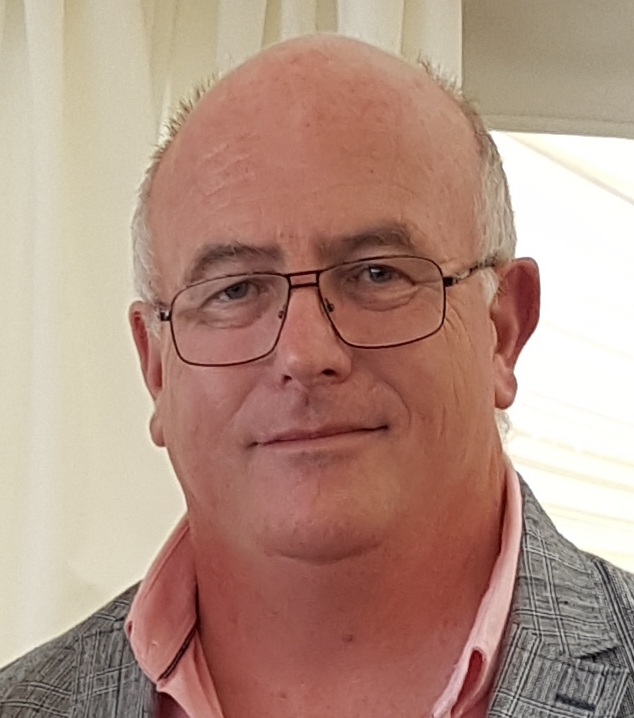 Mark Whalley
Role: Chair
Working in the field of relational database management systems from the early 1980s and more recently in the world of big data analytics technologies.
Instrumental in establishing the Vertica Academy – a unique source of comprehensive Vertica training: live, on-demand, and in-person.  In its first three years, it empowered over 10,000 students to become the next generation of thinkers and leaders.
A technical blogger and author, I love building Raspberry Pi IoT edge devices for tracking aircraft in real-time.
Owned a 52ft narrowboat "Total Eclipse" for 14 years which I used as my "floating hotel" when working around the UK and spent many a happy holiday with my family cruising parts of the UK's 4,000+ mile canal system.
I joined SCBT with Charles White, John Davies et al around 2004 – raising awareness of the idea of a Community Boat at South Wales Boat Show long before we even had a boat!
Spent many a happy hour working on our first boat (Black Prince) from 2010 to 2015 before having to step back due to work and personal commitments.
In 2022 I was again able to become more involved in supporting SCBT and being asked if I would like to take on the role of Chair – here I am!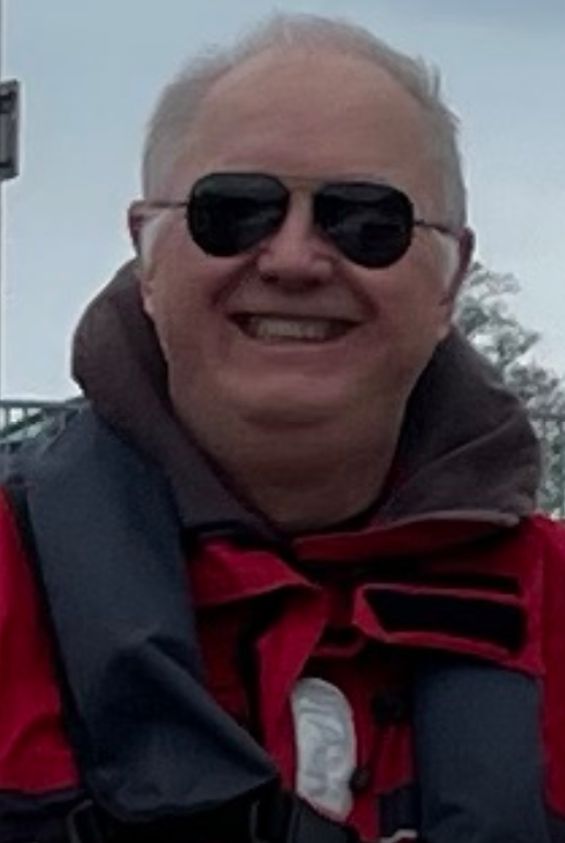 Gary Brophy
Role: CEO
Started a volunteer with SCBT back in 2014 and was invited to be a trustee in October 2018.
I grew up in the Sandfields / marina area and have always had a fascination with boats hence me now training to be a boat master on the Copper Jack.
My day job is a Civil Servant, I am a working as a Cyber security architect  in central government and moving slowly to retainment, so I can give more time to SCBT.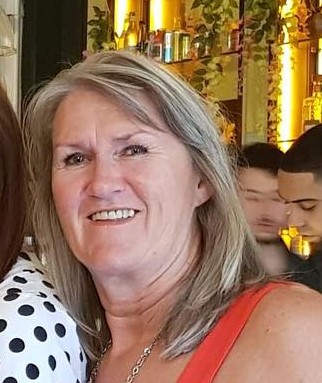 Elaine Davies
Role: Secretary
My volunteering days on Copper Jack started the month after the new boat was delivered in May
2014. Copper Jack hosts a variety of events, my Silver Wedding celebration included and it has been
my pleasure to serve the numerous guests who wish to know more about the history of the Tawe
including the educational trips for schools, various interest group including the Ramblers and Senior
Citizen groups along with dramatic presentations, fund raising events, etc. Since 2018 I have been a
Trustee and have the enviable task of taking minutes at our monthly meetings!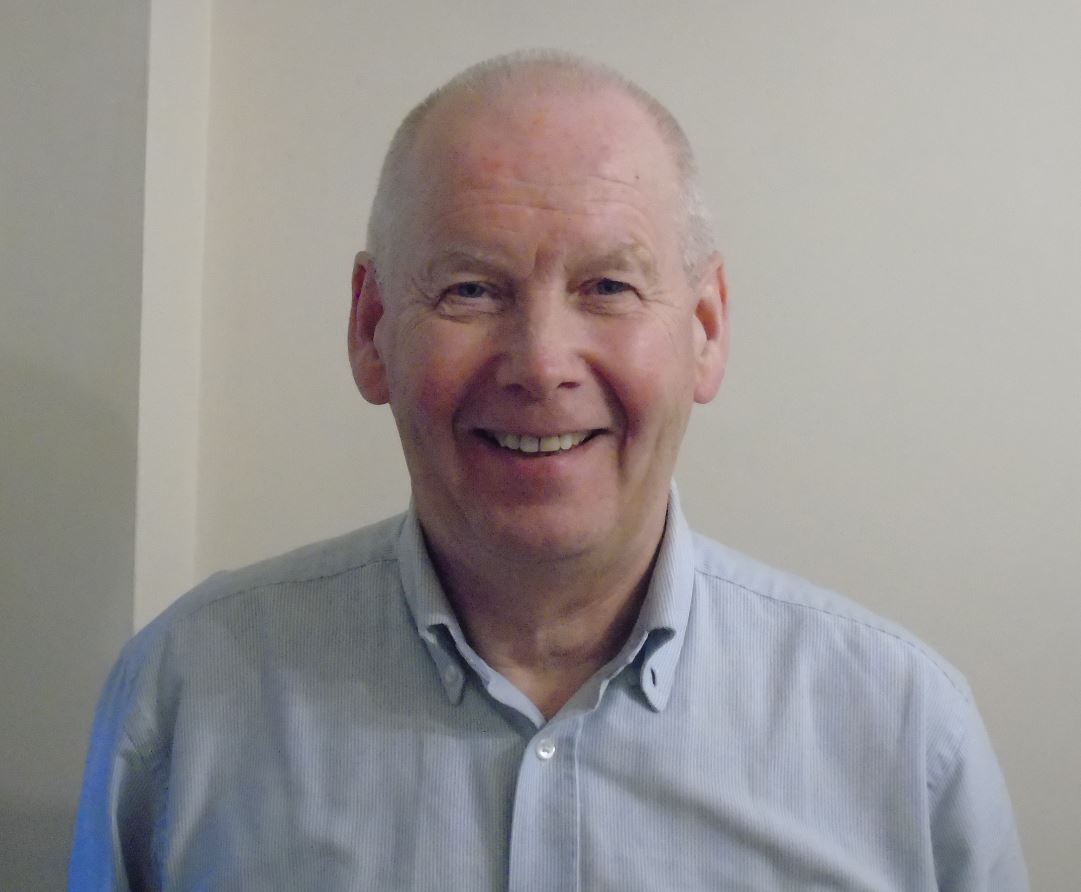 Roger Goodwin
Role: Marketing Lead and Schools' Liaison.
Roger is a retired Assistant Head teacher of Swansea's largest comprehensive school. He began volunteering as a Copper Jack speaker in the Spring of 2015. He also enjoys filling in as outside crew when the need arises. Roger was elected as a Trustee of the Swansea Community Boat Trust in 2018. In addition to his work with ourselves Roger also volunteers for the R.N.L.I as a gallery guide at its Mumbles station, and as the educational adviser to the Swansea city Supporters' Trust.
David Lewis
Role: Trustee
I joined the Merchant Navy at 21, worked overseas for a decade, including Libya, Bahrain and Cyprus.
I returned to the UK with my wife and we started a family, a wonderful Daughter and Son, whilst running a Driving School.
Later I worked offshore in the North Sea and Irish Sea.
At this time I studied with the Open University and graduated after 6 years with a BSc (Hons).
Being retired allowed me to pursue my twin loves of history and my home city by joining the team at Copper Jack as a volunteer commentator, a task I truly enjoy.
Nick Bacon
Role: Treasurer
Awaiting Bio.
Pete Northcott
Role: Boatmaster
After living in Bristol and working on the Harbour ferries there for four years, I returned to live in Swansea in 2013 when I applied for, and was successful in being recruited, as a seasonal Skipper on the Trust's first Vessel, Black Prince, which was then replaced by Copper Jack in 2014.
As well as skippering, I have been involved in driver/crew training and my previous career as a graphic designer has also enabled me to assist in producing publicity and promotional material for the Trust.
Diane Hughes
Role: Trustee
Awaiting Bio.